Camp Hope 2009
Camp Hope 2009: Countdown to Change
The last day of Camp Hope was colder and winder than the first day! But that didn't stop us from participating in the closing ceremonies.
As we gathered around the fire, people read poems, there was singing and drumming, and the shared experience of what Camp Hope meant: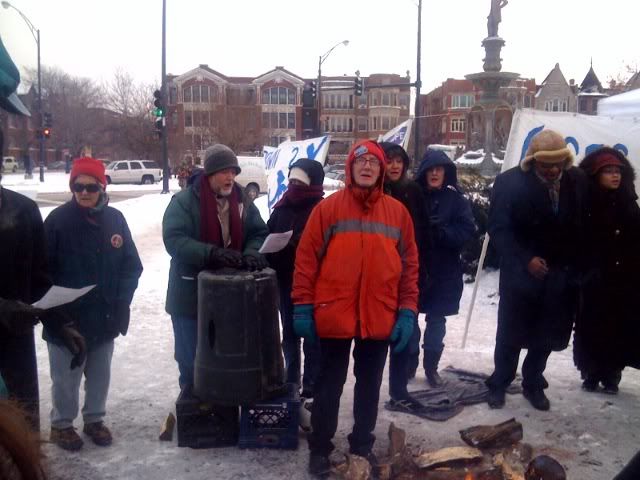 Throughout the days of Camp Hope, there were many people who participated in this first of a kind event. Take a look...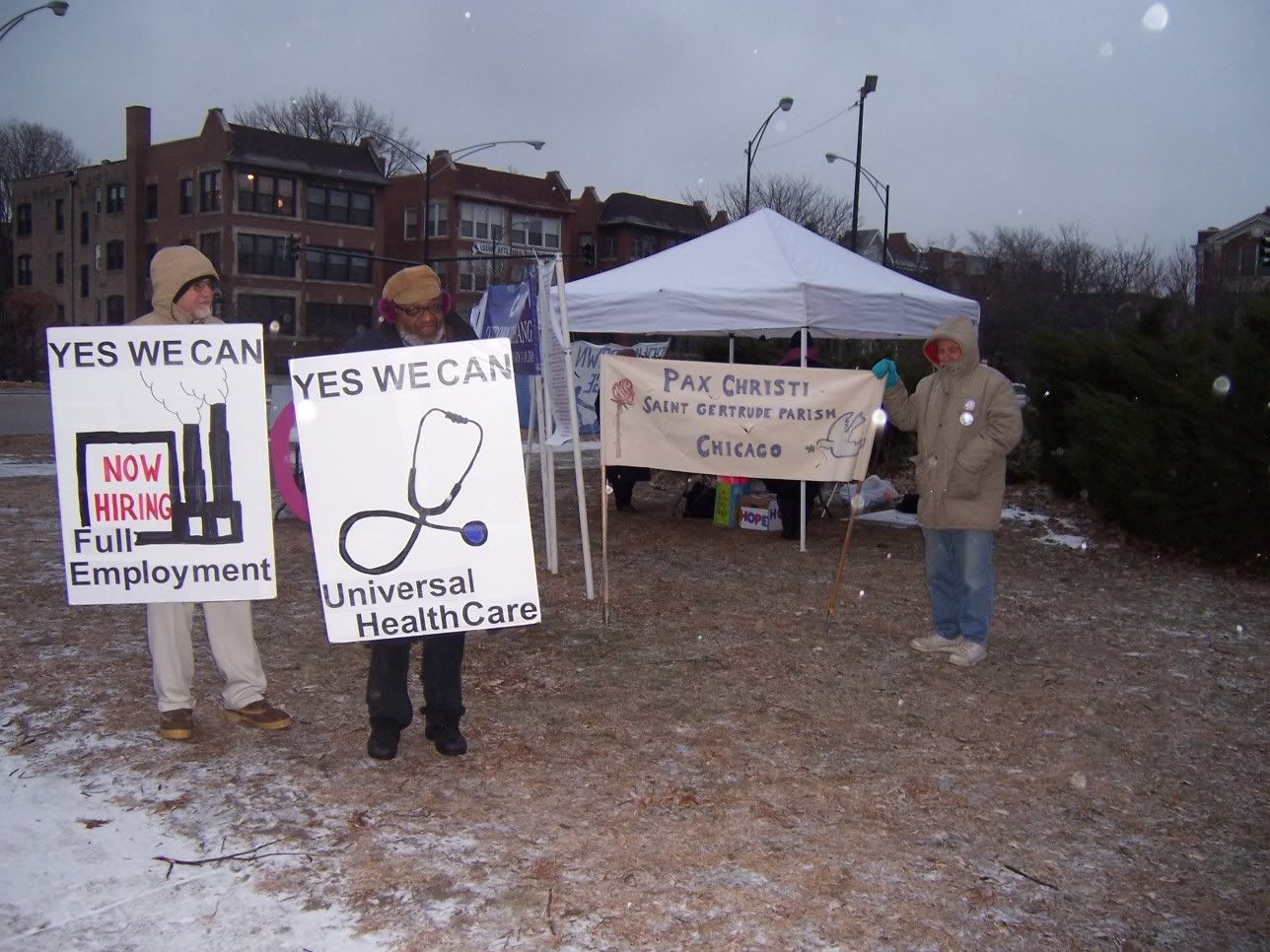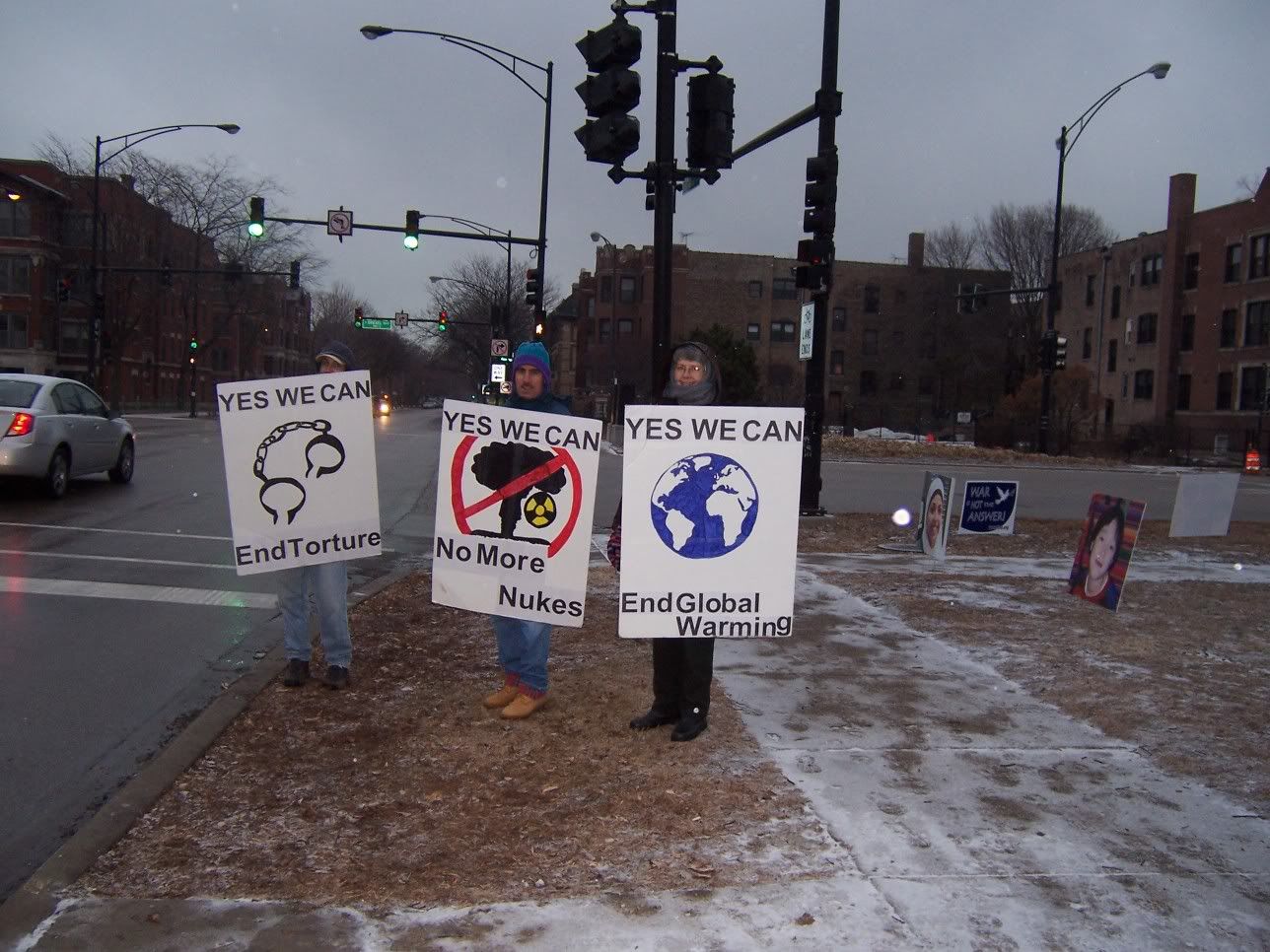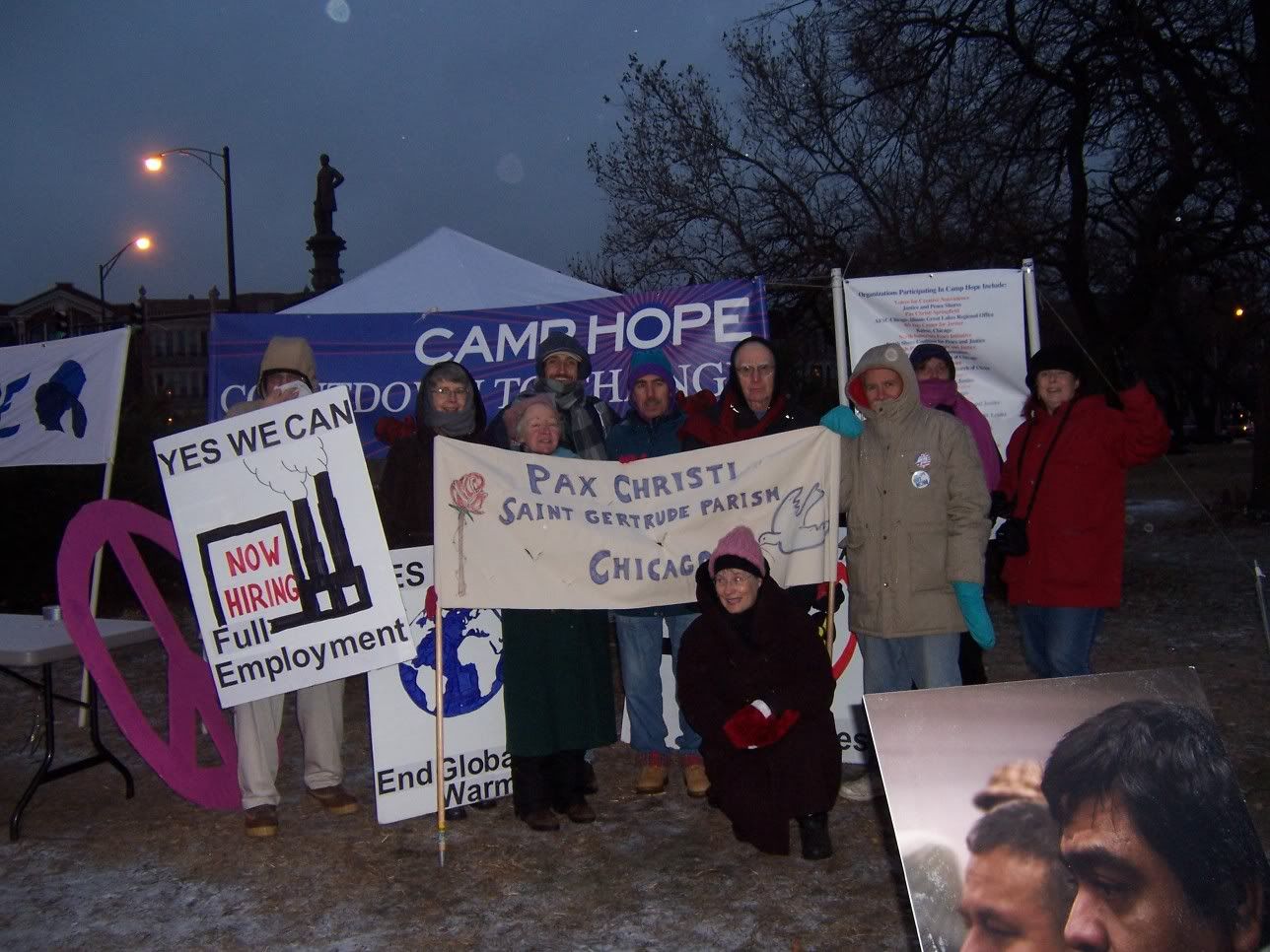 Day 1: On a cold and windy Chicago day about 200 people came together in hope and peace to kickoff Camp Hope 2009: Countdown to Change. From New Years Day (Jan 1) to Martin Luther King Day (Jan 19) peace activists from across the Chicago area will be at Camp Hope to encourage President-Elect Obama and his administration to take 8 bold steps during the first month in office:
* War in Iraq, Afghanistan and Pakistan
* Global Climate Change
* Nuclear Weapons
* Guantanamo and Torture
* Immigrant Rights
* Unemployment and the Prison-Industrial Complex
* Housing Foreclosures
* Universal Health Care

Before the press conference and program begins, members of Chicago Area CodePINK and Northwest Indiana CodePINK stand with the Wall of Hope before others share their vision:

Members of Chicago Area CodePINK and Northwest Indiana CodePINK stand with the Wall of Hope listening to the speakers:

The Wall of Hope is in multiple sections. On day 1, we had 2 sections.
The Wall of Hope, Section 1: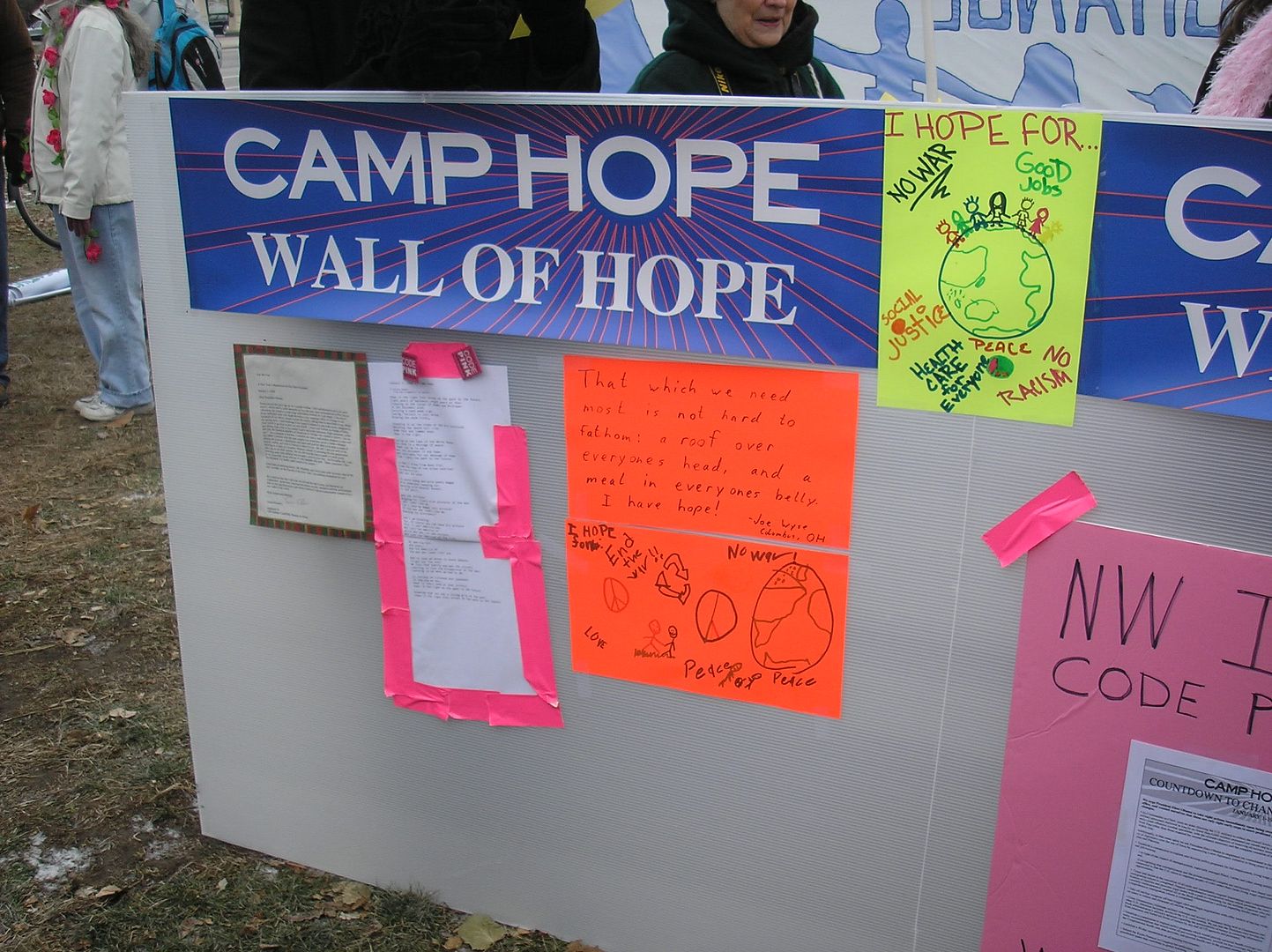 The Wall of Hope, Section 2:

Being with friends turns a cold day warm. Chicago Area CodePINK co-coordinator Julia and St Louis CodePINK coordinator Lori, who came in just for the Camp Hope kickoff:

Two of the Camp Hope organizers Erin and Marcia: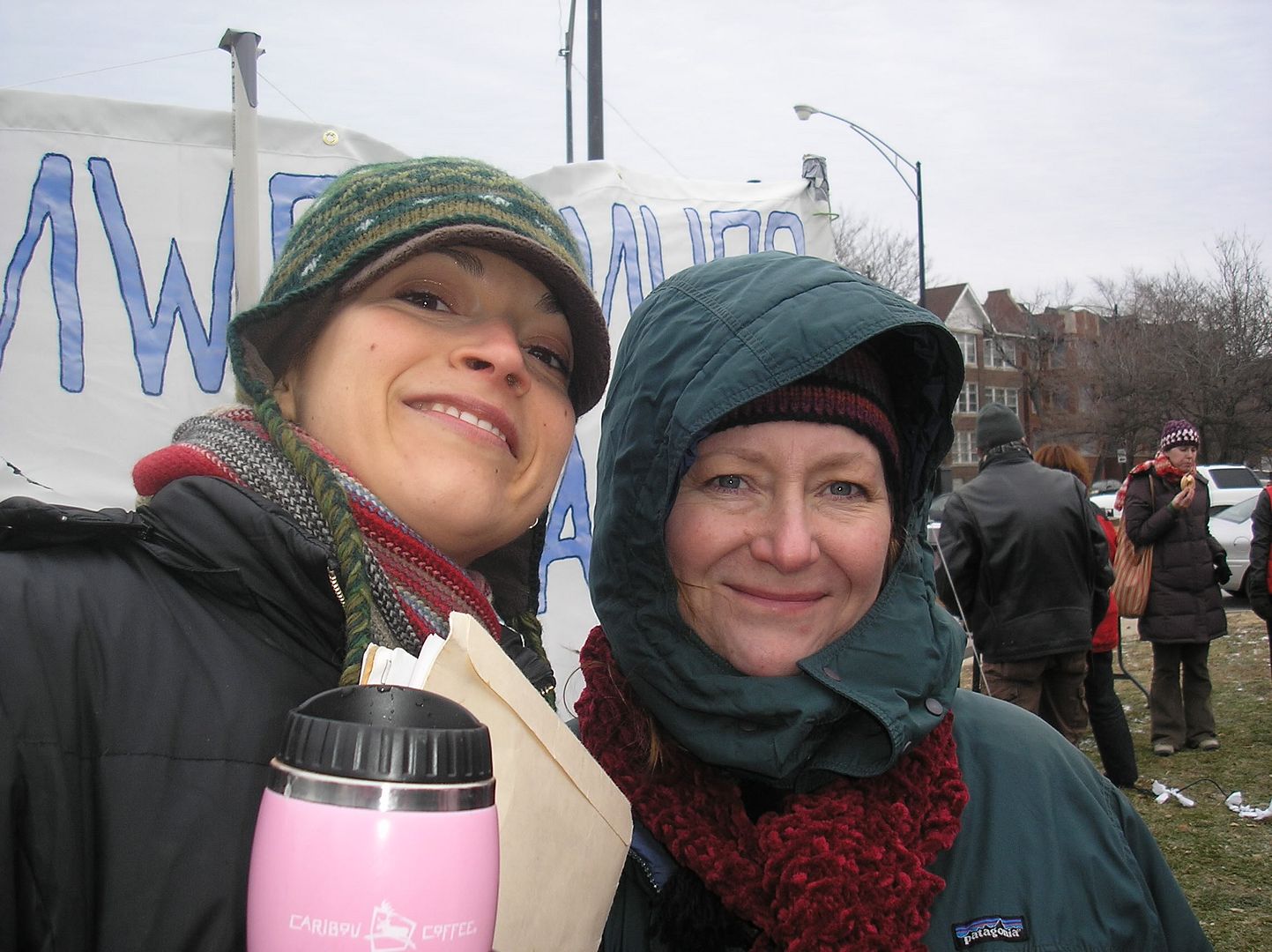 Marjorie and her adorable daughter. Marjorie, who is a pediatric physician was one of the speakers: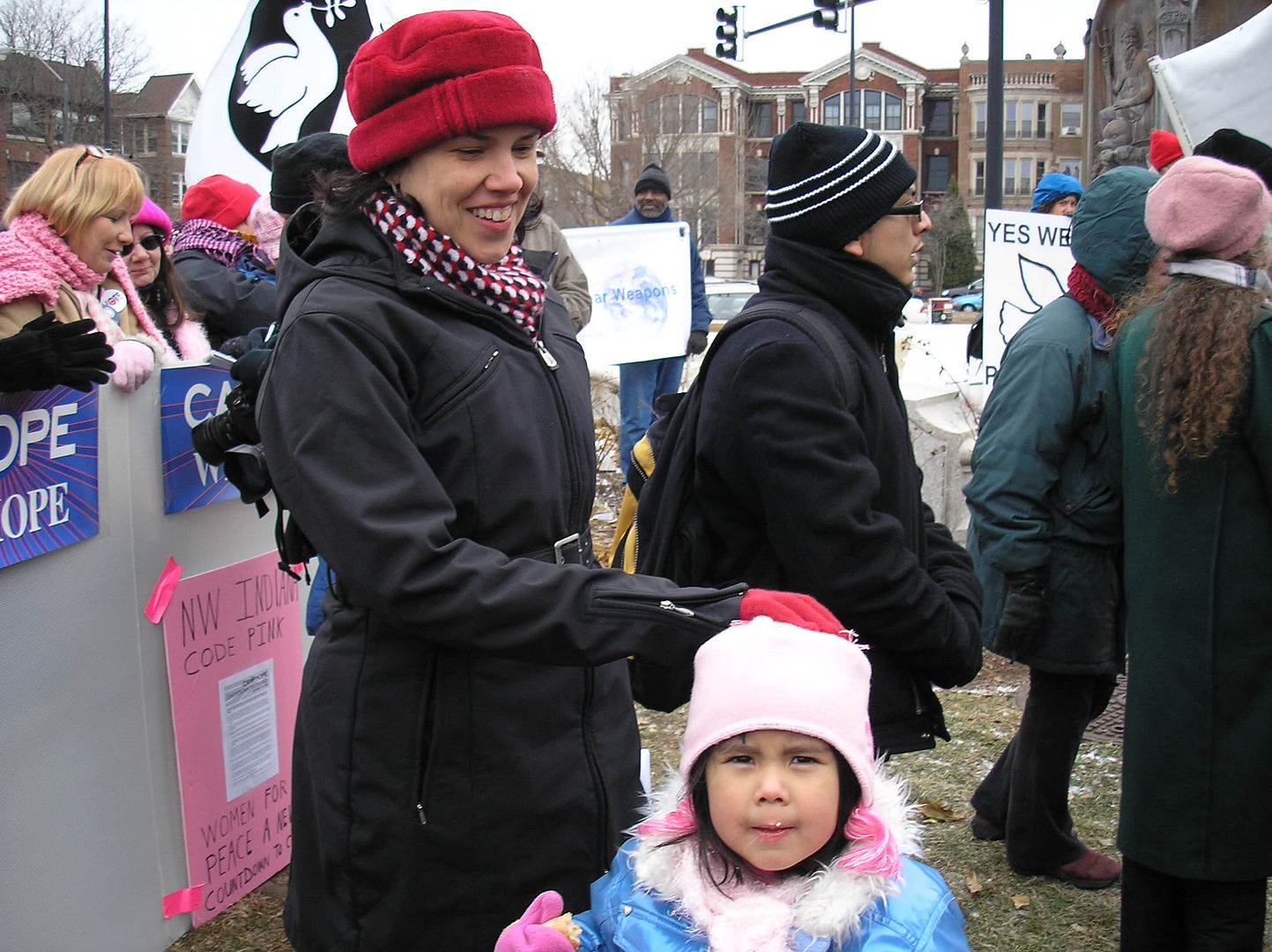 Kathy Kelly and friends listen to the speakers:

Rev. Campbell acted as the emcee for the program. He got the crowd fired up:

Hot coffee and hot chocolate was offered to all. And it was greatly appreciated: