Ahava "Stolen Beauty" at ULTA store
We sure had an interesting action at the ULTA cosmetic store on Clark and Wellington! Accompanied by Rae from national CodePINK, about 6 of us went into the store, found the Ahava display, and put on robes, towels on our heads, and mud mask on our faces and hands. We then did a bit of street theater, which was Academy Award worthy!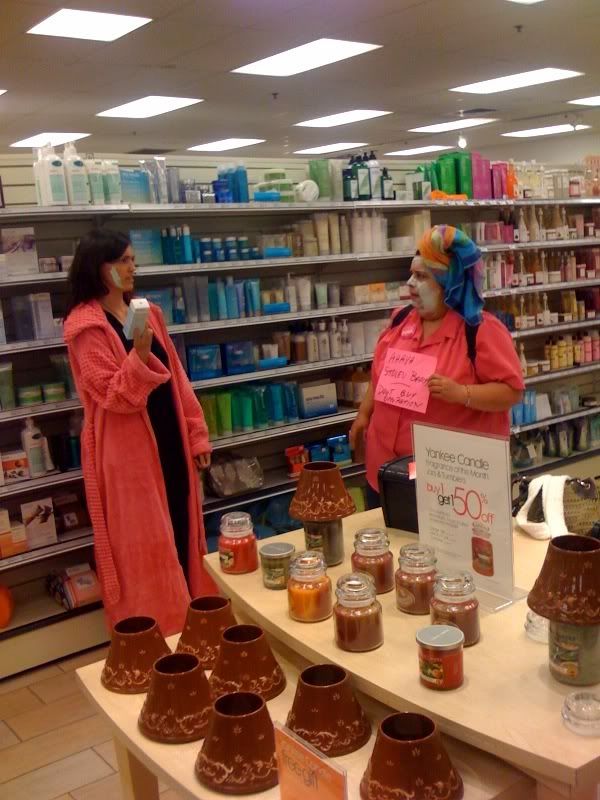 We were asked to leave the store, and we did, albeit veeerrryyy slowly as we chanted and talked to customers.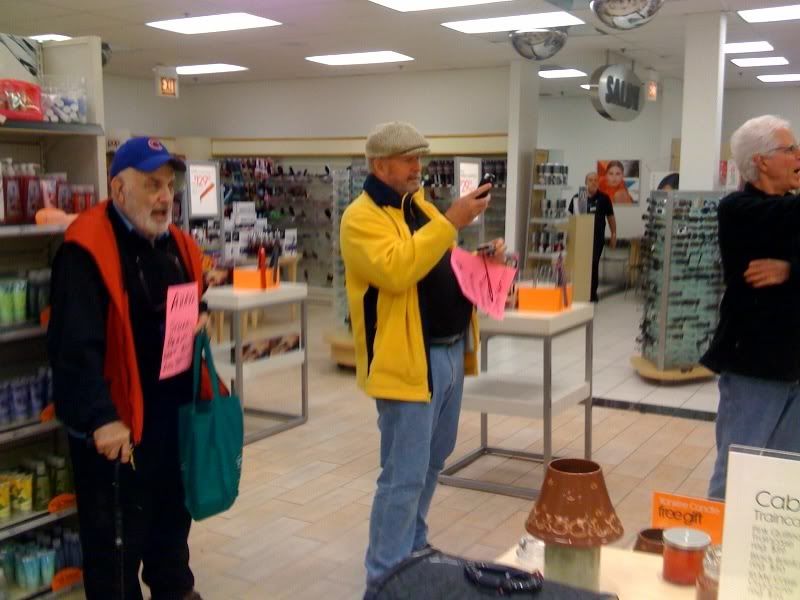 We were followed by 2 counter-protesters who also left the store. Outside of the ULTA store, we stood vigil and thanked people for not buying Ahava products. The counter-protesters stood with us, unfurling an Israeli flag. They just didn't get it.

As we were standing vigil, a woman (who was not part of our group) came out of the store and one of the counter-protesters asked her to buy Ahava products. Her response: No, because it's from occupied land. That was rewarding!